ATHENS' TOP RATED LOCAL® ATTORNEY
AGGRESSIVE • EXPERIENCED • AFFORDABLE
Real Estate Law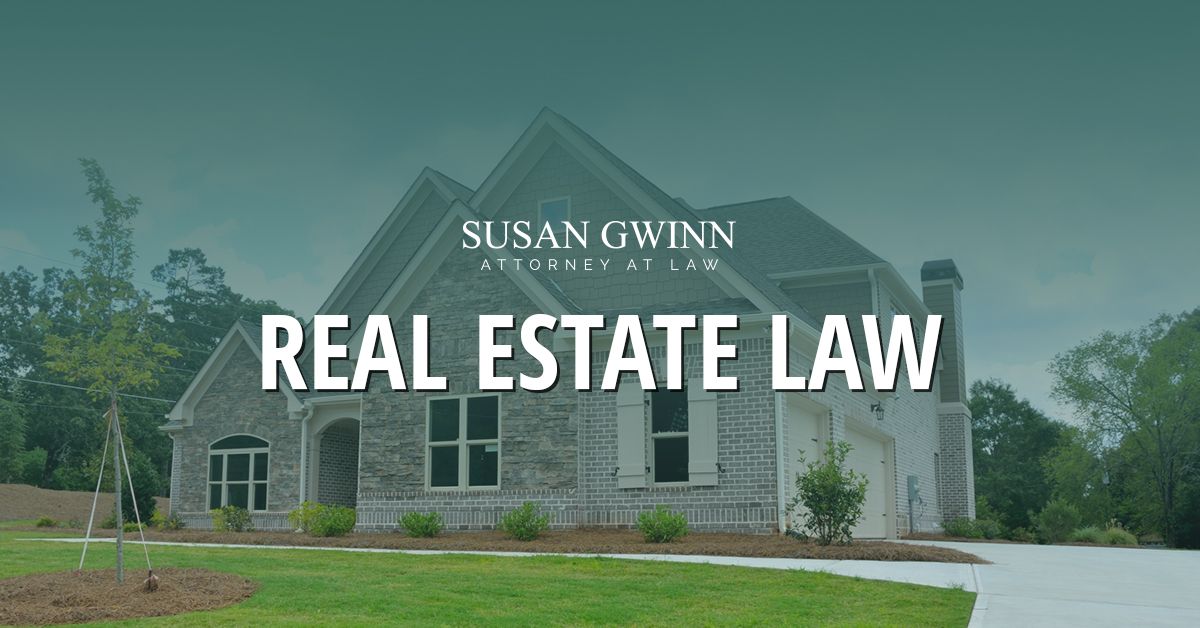 There are a variety of reasons you could need a real estate lawyer that go beyond the standard buying and selling process. The real estate industry can be complicated and involve a number of laws that many homeowners may not be aware of. If you need legal help with easements, neighbor disputes, or have questions about property taxes, you can put your trust in Susan. Here are just some of the issues that Susan Gwinn Law can help you with.
Neighbor Disputes
Even if you get along great with your neighbors, it can be beneficial to have an experienced lawyer tackle any disagreements or tricky situations. Neighbor disputes can involve issues with shared boundaries, fencing laws, tree conflicts, noise or animal disputes, and a variety of other problems.
Construction Defects
New homes continue to go up across the Athens area, and when your home is a significant investment that you'll make in your life, you want to know that someone will be there to help if any problems were to occur, or if there was a defect in the actual construction of the home. These can include poorly designed roofs, cracks in the foundation, insulation that wasn't installed properly, electrical that wasn't properly installed, and more. Susan Gwinn can guide you through the process of finding who is at fault.
Foreclosure
The foreclosure process can be time-consuming and complicated and involves a variety of people, adding stress to an already emotional time in your life. Susan can help answer your questions about the process, explain the different types of foreclosure and potentially help you avoid foreclosure if it looks like you're heading in that direction.
Having a real estate lawyer on your side can give you the peace of mind you need. Whatever situation you are facing, get in touch with Susan Gwinn Law. Susan will guide you through the process, answer your questions, and will put her years of experience to use fighting for your case. Call today for a consultation — Susan Gwinn practices law in Southeastern Ohio, serving individuals throughout Athens County and beyond.