ATHENS' TOP RATED LOCAL® ATTORNEY
AGGRESSIVE • EXPERIENCED • AFFORDABLE
Landlord and Tenant Rights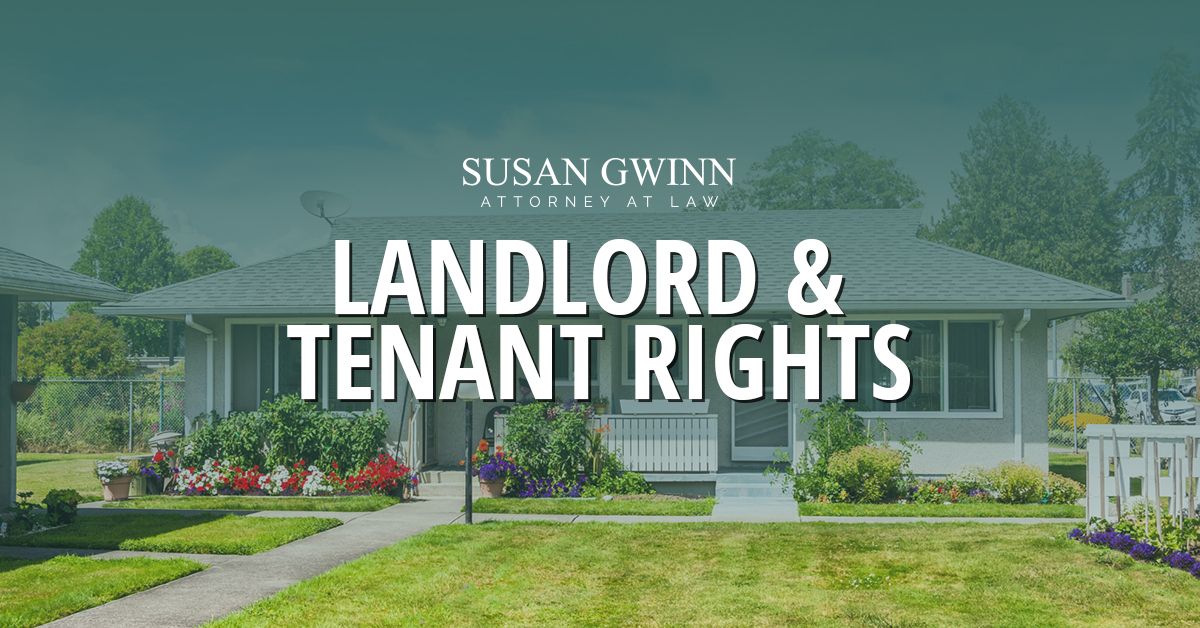 Whether you are a landlord wanting guidance on how to handle a difficult situation, or if you're a tenant who needs assistance with a landlord, Susan Gwinn Law has the knowledge and experience to fight your case professionally and reliably. Susan Gwinn offers real estate law services throughout southeastern Ohio, including the counties of Athens, Hocking, Jackson, Meigs, and Vinton — call today for a consultation, or continue reading to learn more about your rights.
The details of the tenant-landlord relationship, and the requirements of both the tenant and the landlord, should be listed in the lease agreement that is signed at the beginning. A lease will typically include information like the names of everyone involved, the address, security deposit, the rent amount, dates that rent must be paid, and a variety of other details. Breaking the lease, or not adhering to its contents, may require a lawyer to help mitigate the situation.
Tenant Rights
Tenants have a variety of rights, including the right to be free from race, color, gender, age, or religious discrimination. When the landlord isn't properly handling or dealing with a range of complaints, isn't fixing repairs in a timely manner, fails to return a security deposit, or fails to provide a safe residence, you could benefit from a lawyer who knows how to manage and fight these situations.
Landlord Rights
A majority of landlord rights are in place so that they can protect their income investment. If you are a landlord and your tenants fail to pay rent, utility bills, or who are breaking any details of the lease, you can benefit from the guidance of an attorney. Susan Gwinn Law can help you with the eviction process, can point out mistakes to avoid, help put together a rental agreement, and more.
The tenant-landlord relationship sounds straightforward on the surface (landlord provides a safe place of residence and the tenant pays rent), but when something goes wrong, it can get complicated quickly. If you believe your tenant or landlord rights have been violated, get in touch with Susan Gwinn Law today.