ATHENS' TOP RATED LOCAL® ATTORNEY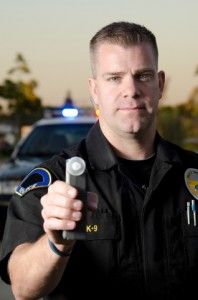 If you are faced with a drunk driving charge, your first call should be to Susan Gwinn Attorney at Law. No two DUI cases are exactly the same, and there is not one blanket answer that will work for everyone. Susan Gwinn, Athens' local DUI lawyer, has worked with thousands of unique cases, from minor traffic issues to serious criminal offenses, and we would be happy to represent you and your needs.
Regardless of whether this is your first DUI charge or your third, you have many rights, including the right to counsel. This right is guaranteed by the Sixth Amendment, and it is in your best interests to take full advantage of your rights. Don't try to defend yourself. Unfortunately, this is a mistake that many people make, and it could lead to costly consequences. Make the smarter choice by turning to an experienced attorney in Athens.
Susan Gwinn is dedicated to always be here when you need her. She even has an after hours emergency line, so that you never have to wait until 8 a.m. on Monday morning to get the help that you need. Susan Gwinn is aggressive, experienced, and affordable — call today for a consultation to learn more about your rights and to gain legal representation to defend against a DUI charge. Susan Gwinn practices DUI law in Southeastern Ohio, serving individuals throughout Athens County.