ATHENS' TOP RATED LOCAL® ATTORNEY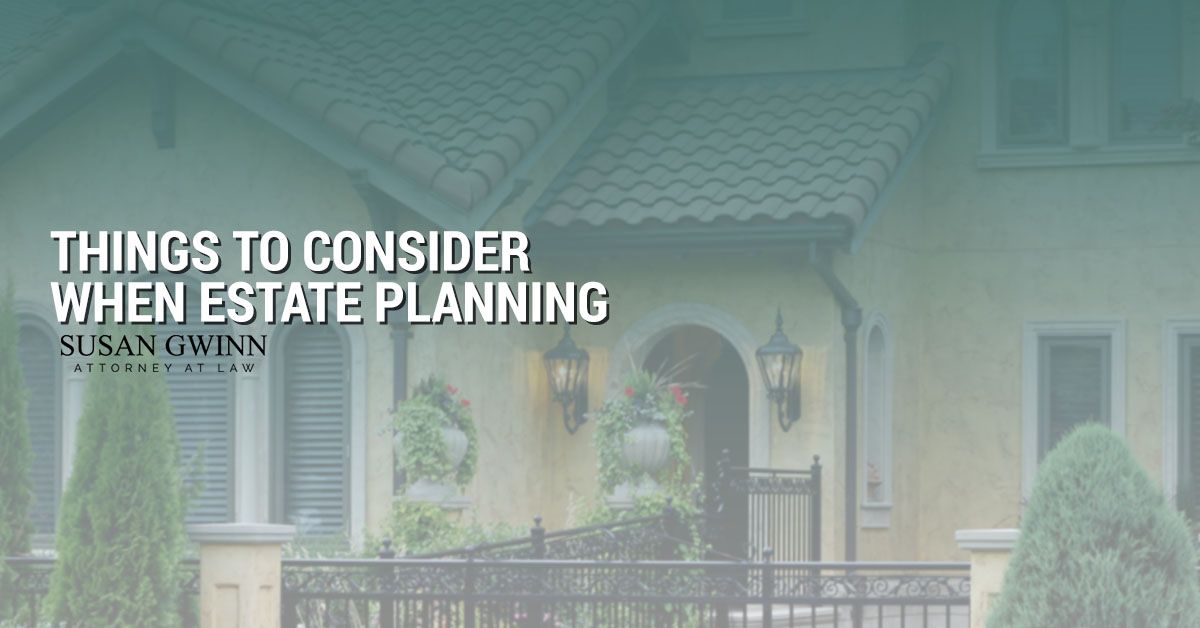 Things To Consider When Estate Planning
As you age, estate planning becomes more and more important. The fact of the matter is that you never know when you will die, and being prepared by creating a will and/or a trust will help your family and protect your assets. It is important to create a will, name a beneficiary, and have a plan before you die, but there are some aspects of estate planning that many people may overlook.
Estate planning doesn't have to be difficult, but it can get confusing at times and getting everything organized could pose a challenge for people who don't know which assets are needed and which non-physical assets can affect their will. That is where Susan Gwinn, attorney at law, can help.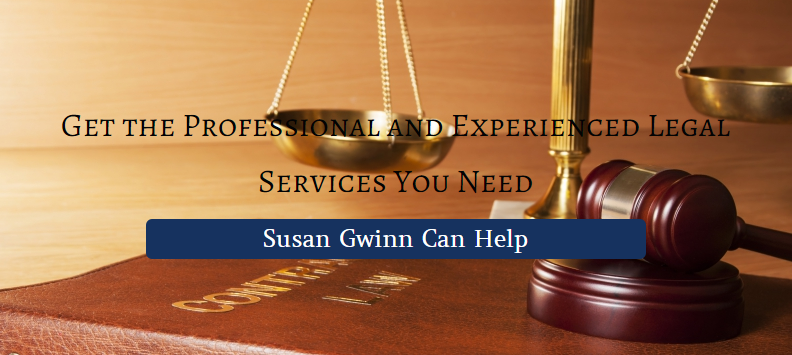 Susan Gwinn can help you with all of your estate planning needs, and help you in the areas you may forget about. In this blog, we will go over some of the often overlooked aspects of estate planning. Read on to learn more about planning for your passing, and what comes after.
Make Funeral Plans
While it may be hard to plan your own funeral, nobody else will know how you want your life to be celebrated. You need to decide how you want to be remembered and the type of funeral and memorial service you want. Do you want a quiet service at home with only your closest friends and family? Do you want to be buried or cremated? Or perhaps you want a service that is more of a party than a time for mourning. Whatever you want, plan it so that your family doesn't have to guess how you would want to be celebrated. You can even set up an account at your bank called a payable-on-death account, which you can put money in to pay for your funeral expenses.
Final Arrangements
As you age, you may become sick and get to the point where you cannot make your own decisions about your health, the choice to live, and what happens when you die. This is why it is important to share with a loved one what you want to happen. If you aren't responsive do you want your family to pull the plug? Maybe you want to donate your body to science or donate your organs. Because the future is unpredictable and you never know if you will get sick, you should tell a family member what your wishes are. This can help make it easier for your family to make the difficult decisions for you, knowing exactly what you wanted.
Keep Everything Safe and Current
After you make plans, create a will, and finish your estate planning, you will want to make sure all of your documents are kept safe and updated. Make copies and keep them in fireproof safes. Update your will whenever something changes, whether it is your assets or your family. This will help make sure your will is correct and current in case anything happens unexpectedly.
Talk to Your Family
While you may not pass on for years, talk to your family now. Let them know what your plans are, what you want them to do, and most importantly that you love them.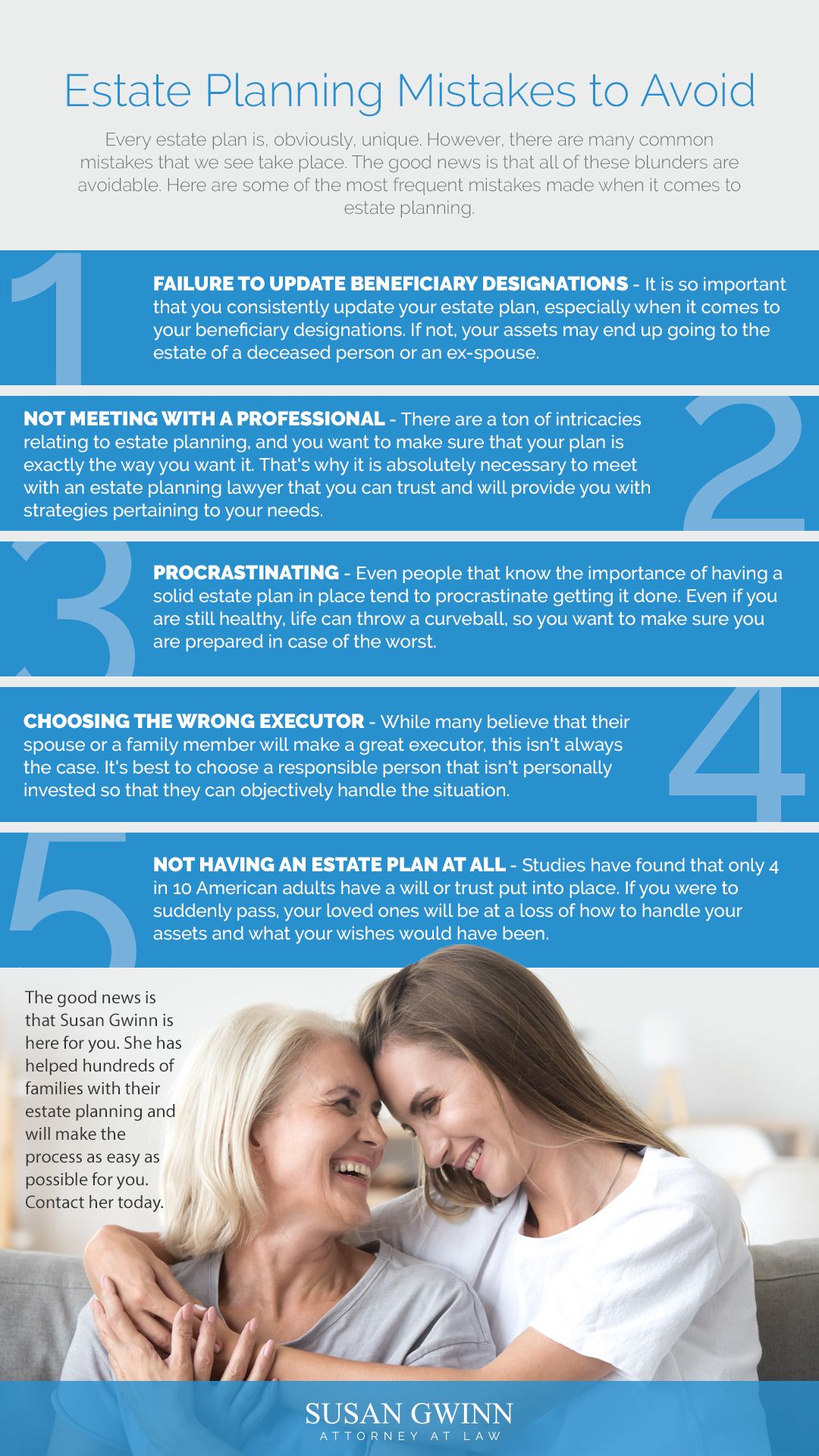 Plan Ahead With Susan Gwinn, Attorney at Law
Susan Gwinn and her trusted team can help you with your estate planning needs. Remember that it is more than just about the will. Think about these things as you start your estate planning and contact us today to learn more. Susan Gwinn practices estate planning law in Southeastern Ohio, serving individuals throughout Athens County.