ATHENS' TOP RATED LOCAL® ATTORNEY
Consider a Traffic Attorney for These Traffic Violations
It isn't often you have to think about the mistakes you made, how serious they are, the consequences they will have on your life, and how you should responsibly handle them. For those mistakes, such as traffic violations, depending on the seriousness, hiring a traffic attorney might be something you want to consider. You can count on Susan Gwinn of Athens for traffic attorney services. She provides representation for folks throughout southeastern Ohio, including those in the counties of Athens, Hocking, Jackson, Meigs, and Vinton.
Traffic Violations
Traffic violations can be anything from parking tickets to a DUI or OVI (Operating a Vehicle Impaired), but not all traffic violations need the help of a traffic attorney. For the more serious violations, a traffic attorney might be a good thing to consider to try to avoid costly fines, a suspension on your license, points off your license, and an increase in your insurance rates. These are all things everyone wants to avoid, which is why a traffic attorney should be considered when you are facing a more serious traffic violation.
Some violations that will end in better circumstances when an attorney is helping you on the case include:
Hit and run accidents,
Reckless driving,
DUI/ OVI,
Any other violation that could result in criminal charges
When you have a case like this, Susan Gwinn can help you understand your case better and what you need to do in your situation. She has been helping citizens throughout southeastern Ohio for 25 years with their serious traffic violations and more.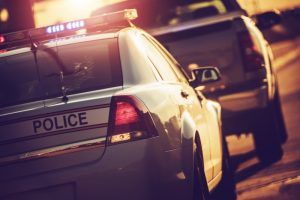 DUI/OVI
Everyone makes mistakes, everyone make bad decisions. Don't let that bad decision change your life forever. DUI and OVI cases are, unfortunately, easy to get, but they are hard to fight alone. OVI's are specific to Ohio. They used to be the same thing as DUIs, OMVIs, DWIs, and drunk driving. But an OVI does not require the vehicle to be motorized, this means that you can get an OVI riding a bike. In some cases, this may seem safer than driving drunk, but it can land you with the same consequences.
If you have had a DUI or OVI before and have, yet again, been charged with another, you should definitely hire a traffic attorney. They can help you make the decisions that will be most beneficial to you in the future. Helping you understand your case and understanding the law is what traffic attorneys do, and they can help you minimize the damage to your license, your insurance, and your records, and fines.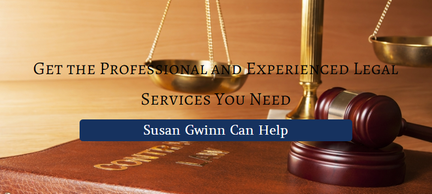 Susan Gwinn Attorney at Law
Susan Gwinn will fight for you and help you get the best results out of your bad situation. To find out more about the legal services Susan Gwinn offers and how she can help you with your case, visit the site or contact her today. When you hire Susan Gwinn, you can rest assured that you are getting an experienced, knowledgeable, and dedicated attorney on your side. When you're facing criminal charges, you want to make sure that you have the right representation on your side. Get out of this sticky situation as cleanly as possible and let Susan Gwinn help.